Friday night, 7pm-10pm. Room: LP2/Video2
Something Different, Uncensored, and a Charity of the Roastee's choice.
Join us friday night for 3 hours of offbeat and uncensored fun with a raging pack of veteran voice actors and a cash bar on hand to loosen things up. Members of the voiceover (VO) community will also be in attendance, to watch and mingle and maybe even get involved. Audience participation is encouraged!
There is no additional charge for these events if you have a PMX Badge valid on Friday, however age requirements must be met to attend and you need a wristband since seating is limited (available from 4pm-9pm in PMX Registration). Instead of an event ticket we ask that attendees consider donating to the Roastee's Charity (see below).
Public admission to just these three events for ADULTS ONLY (18+) is $10 and will be available from 6pm-9pm at a special desk in PMX Registration (which happens to be next door). Take advantage of Pasadena's free street parking after six and have a lot more fun than a movie for less money!
7pm-8pm (PG-13): Are You Smarter than an 85er? - Game Shows
Hosted by Bryan Dowdle, this panel will try out two different game show formats to see which is more fun. The first half will be a "celebrity squares" style game except that not all the squares will be celebrities! The second half will be "Are You Smarter than an 85er?" with trivia questions of escalating difficulty. Winners will get their choice of a free drink ticket (while supplies last), a free badge for PMX 2011, or something from our toy chest of wacky Japanese consumer products.
Contestant name tags (a la The Price is Right) will be available to everyone and if you want to participate, write your name on one half of a carnival ticket and toss it in the box. Names will be randomly drawn whenever the games need a new victim.
To honor the late Carl Macek and 25 years of his greatest creation, the topic for both games will be Robotech trivia. Disclaimer: Robotech is a trademark of Harmony Gold USA, Inc. and this event is not affiliated with them in any way.
8pm-9pm (18+): Voice Actors Uncensored
Something of a cross between a "Cabaret" event at a Science Fiction convention and a "Career Retrospective" panel of veteran voice actors, this panel is ultimately what our fans and voice actors want it to be. Very loosely based on a typical Q&A panel, rambling on the part of our (hopefully well lubricated by this point) panelists will be tolerated, nay, it will be encouraged.
This panel was originally conceived of as a venue for talking about the infamous Robotech "B side dialogue" without having to worry about kids being present, so you can count on a least a few very leading questions being asked. ;)
9pm-10pm (18+): Charity Roast of Mike Reynolds
In the tradition of the classic Dean Martin roasts, PMX has invited the Anime voice actor community to barbecue one of their own -- although if you do actually smell something burning, it's probably lingering from the Asian Food Challenge a few hours earlier in the same room.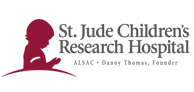 Mr. Reynolds has chosen as his designated charity St. Jude Children's Research Hospital. PMX encourages everyone to consider donating when you get your Anime Nightclub wristband. We will have a special cashbox in Registration for donations only, and a designated internet terminal for going directly to the St. Jude's website and donating via credit card. Proceeds from Anime Nightclub, and the donation cashbox, will be remitted to St. Jude's by the Pacific Media Association, the company behind PMX.